Posted on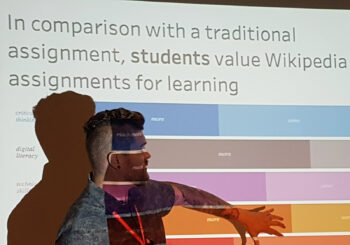 Wikipedia has developed numerous practices and policies to ensure information validity and verifiability. There will be a presentation at Tallinn University by Zachary McDowell on 24th of October that explores the connections between participation in the Wikipedia community, the development of critical information literacies, and the ability to navigate the difficult and complex current new media landscape.
Register to talk at Tallinn University here:
We will meet around 6 pm 23th of October at Põhjala Brewery Tap Room (Peetri 5) to discuss the challenges we face as a community of free knowledge enthusiasts:
Everybody interested is welcome!
Image credit: CC BY-SA Gitta Wilén (WMSE)